5 Ways Qwizdom Can Help Improve Department Efficiency & Training
September 05, 2018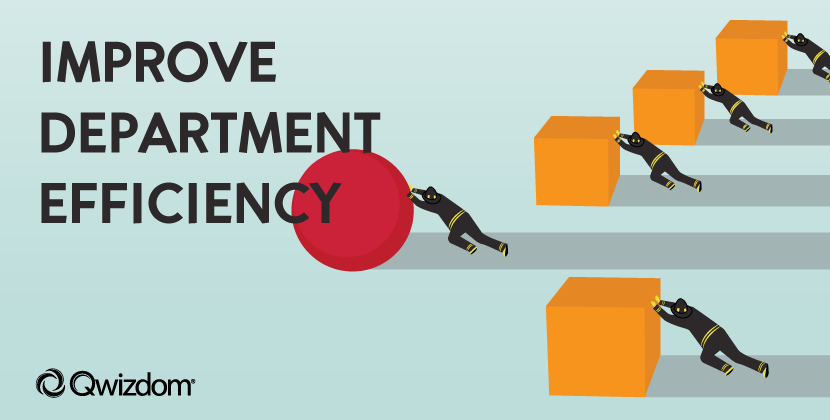 Firefighters, EMTs and Law Enforcement Officers are essential to the safety and security of our local communities. We owe it to these men and women to provide them with better training and equipment so they can do their jobs more effectively and safely. – Carl Levin (www.brainyquote.com)
Qwizdom, a pioneer of interactive learning technology, has worked with numerous Fire, Rescue and Law Enforcement organizations across the global to improve learning and enhance training efficiency. This article describes the ways in which Qwizdom Audience Response Systems (ARS) and Actionpoint360 (an online training solution) can be used to improve retention rates, streamline training and overall help department efficiency.
1) Use your existing PowerPoint presentations to make interactive lessons and/or online assessments.
No need to recreate your PowerPoint presentations and other training materials, simply use Actionpoint, a PowerPoint plugin, to quickly tag your existing slides with multiple choice, true/false, yes/no, numeric and short answer questions. Using the plugin you can start a presentation and participants can follow along on any mobile device or respond using a wireless clicker, such as the Q2 or Q6. You can also upload the lessons directly into Actionpoint360, our online training solution, so participants can work through content at their own pace.
2) Create pre-courses that better prepare employees for drills and simulations.
Providing content prior to drill training lets the participants read and access materials in advance so they can use their drill time wisely. When participants enter the training grounds they have had time to review & refresh their knowledge, giving them the confidence and know-how to more effectively apply their knowledge.
Actionpoint360 lets you quickly distribute all course materials. Users receive an email notification letting them know new materials are available. Distribute files to individuals and groups.

3) Automatic Evaluation Scoring
Whether using our response app or ARS devices, users can work through exams at their own pace. Instructors can monitor progress in real-time, using the Answer Key application. Evaluations are instantly scored and can be exported for use in another system or used with Qwizdom reporting tools.
4) Enhance 'In-the-Moment Learning' with Instant Feedback & Remediation
Instructors can quickly poll the audience to assess understanding. Participants can input an answer and receive right/wrong feedback on their mobile phone or ARS device. A results graph can be displayed to the group to spark discussion and allow instructors to immediately correct misconceptions. This in-the-moment learning, allows instructors to adjust instruction to better meet the needs of the participants. Trainers don't need to wait for the results on an exam to see if a topic needs further instruction. They know right away that the audience is not understanding and reteach the concept when the participants are most receptive. In the long-term, this method results in better retention of the materials, accelerates learning and can help prevent accidents during drills.
5) Access from Anywhere
Actionpoint360 lets everyone, even absent trainees, participate. Trainers can make materials available online for anytime access. This means materials can be downloaded from anywhere which saves time on trying to reschedule missed trainings and helps reduce overall classroom training costs.
Categories:
Tags: audience response system , online training , firefighter training , Qwizdom , Actionpoint360