Class Clickers -- Do They Really Improve Student Learning?
January 29, 2020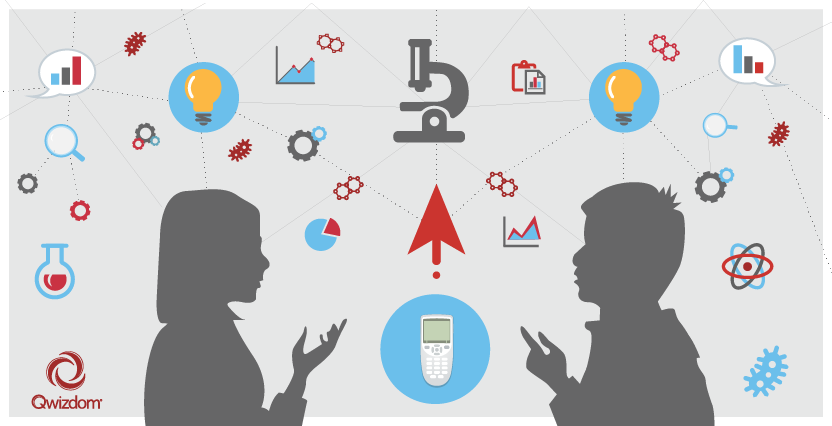 Teachers are always thinking and reflecting – Could I have done this lesson better? Did my students learn the concept I was trying to teach? Was there enough interaction in the lesson? Were my students engaged? Did I give them enough information so that they understand the upcoming tests?
A challenge that you may face, but can be overcome, is active participation in the lessons. "Hands up" may not work for every lesson, every class so what is the alternative? A simple tech tool often referred to as class clickers (also known as student remotes, class response system, or polling devices) has proven to engage students and enrich active learning. Depending on the system, you can create lessons with question sets (i.e. multiple choice, true/false, yes/no, scale) and your students use the clickers to input their answers. Teachers who regularly use them have attested to the fact that there is more student engagement and marked improvement in learning progress (i.e. improved assessment scores). Quite a few educators have authored white papers and dissertations on the favorable outcomes of using a classroom response system. So, what else could convince you that this simple-to-use tool is what your teaching and your students can benefit from?
Teacher Testimonial
Dr. Shani Bourn, a High School Science teacher, has been using the Qwizdom Class Response System since 2004. She finds them to be "an essential and powerful tool" that has proven to "significantly improve student learning." She especially considers the instant feedback feature of the response system to be beneficial and, with consistent use, has proven to improve her students' test scores. Because of Dr. Bourn's positive experience with the clickers, she centered her doctoral dissertation on the effects of instant feedback on her students' science learning. Read more here: Immediate Feedback from Student Response Systems Helps Improve Learning.
Dr. Bourn, her students, and administrator were recently interviewed about the impact class clickers have made. One student is quoted as saying, "I have had her in three classes and in each of the classes we use the clickers…in each of those classes, it has definitely helped me." Students are able to gauge their own learning progress and determine what their own needs are, which is one facet of Dr. Bourn's dissertation – "to illuminate the benefits of instantaneous feedback and student self-efficacy with incorporation of (Classroom Response System) …" To view these testimonials:
The clickers have also helped Dr. Bourn redirect instruction, determine next steps for her students, and incorporate more discussion in her classes.
Are Clickers for You?
Besides using clickers for posing questions during a lesson, preparing students for a test, and using feedback to modify the direction of a lesson, clickers can be used for management tasks such as taking attendance, homework check, conducting polls and surveys, and as part of a peer-to-peer instructional activity. Really, the possibilities for using a classroom response system to create a more dynamic learning environment are endless. In addition, the Qwizdom system is budget-friendly and maintenance is minimal. Dr. Bourn can attest to that (she's used the same set for over 15 years)!
For more information on the Qwizdom Classroom Response System, go to www.qwizdom.com or contact@qwizdom.com.
Categories: Audience Response
Tags: student response system , student success , student clickers , student engagement , learning tech , active participation , active learning , teacher tools , classroom clickers , classroom response system , classroom technology , classroom polling , immediate feedback , learning improvement