Here is why you need to start using Qwizdom...
April 03, 2019
I absolutely love the Qwizdom Student Response System (SRS). I have been a teacher for 20 years. I can no longer work without Qwizdom.
Qwizdom has made my life so much easier. I use the remote answering system for every test I give, especially midterms and finals. I also use the system for group reviews. The system can be used for attendance and for random grouping as well.
If you have ever used a Scantron, you NEED to move over to Qwizdom remotes. They are just as easy to use and are much more versatile. Qwizdom remotes offer so much more than a Scantron. I am able to give multiple choice questions, true-false, as well as short answer. That's right … short answer!
One of the features that I love about this system is that it provides real time feedback on how the students are performing on their tests. I am able to see on my computer every answer from every student as they work:

This allows me to give "group advice" or individual help. If there is a question that most students are answering incorrectly, I can stop the class and offer some help. Maybe the question is unclear or the material is still confusing. Then, I can truly help them move toward better understanding (i.e. learning, which is why we are here in the first place).

I also use Qwizdom for review sessions. I am able to create a group review that we can go through as a class. The review allows me to see what knowledge the students have gained and also promotes class discussions about the material. The Qwizdom SRS will randomly pick a student to answer the question and provides a bar graph to see the distribution of answers for each question: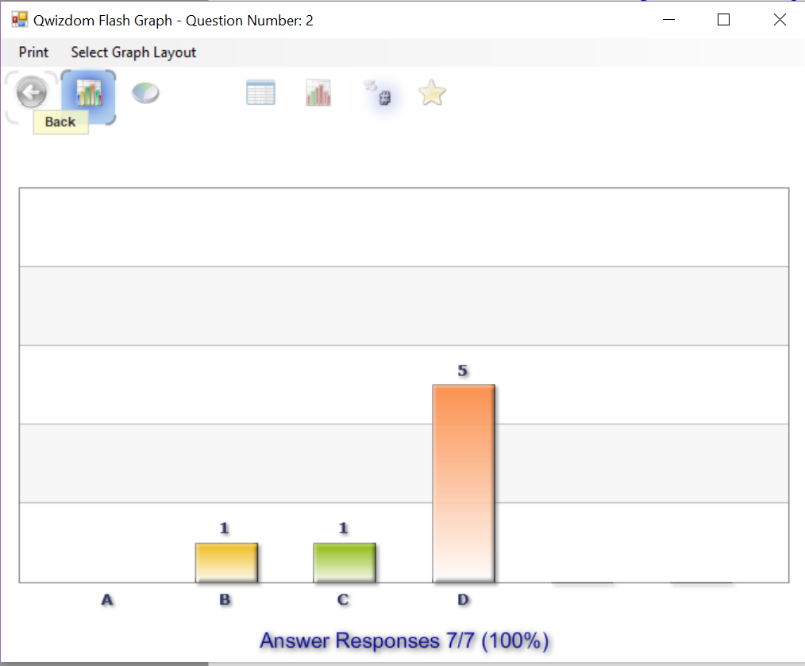 During the review session, the remotes give the students right or wrong feedback immediately in the form of a check mark ('right') or an 'X' ('wrong') on their remotes. This feature can be turned off during examinations. Students may also go back and easily change an answer during the test.
Here's the best part: as students complete their tests, the remote asks them, "Are you finished?" When they click 'yes', the student's final score pops up on the remote screen. Students immediately know the score of their tests and Qwizdom provides you a list of each student's test score!! No additional grading for you!!!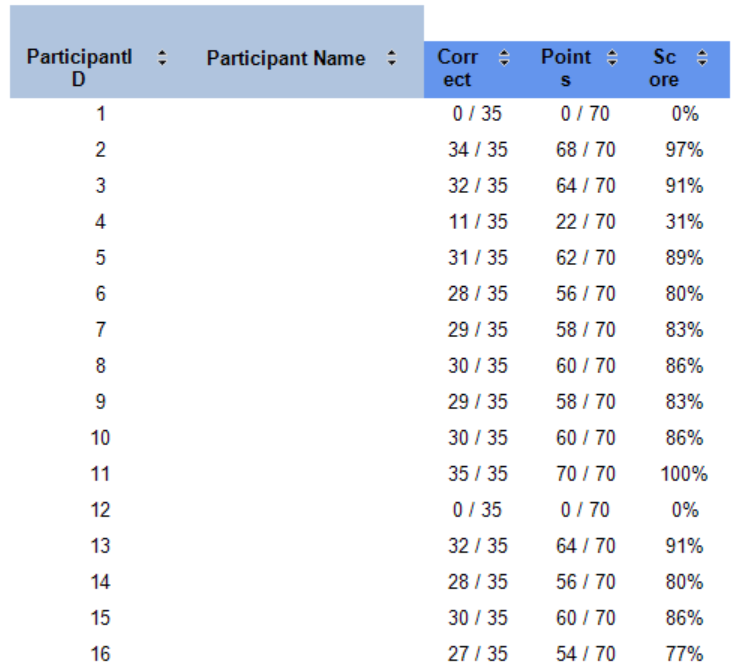 The Qwizdom SRS is very easy to use. You can do so much once you have learned how to navigate the system. I highly recommend Qwizdom to anyone who is looking to improve student performance while making their own lives so much easier. You'll love it and so will your students.
- Valerie Bonnet, Bridgewater Raritan HS
Categories: Audience Response
Tags: student response , student response system , edtech , education , student engagement , active learning , remote , clickers , immediate feedback , self-paced learning