National Houseplant Appreciation Day
January 09, 2020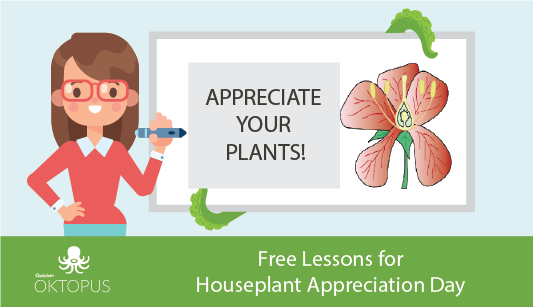 Have "green thumb" bragging rights? Or have goals of becoming one? Why not share your affinity for cultivating plants, as well as the science behind it, with your students?
Qwizdom is providing a FREE learning package on plants to use with your Student Response System. Use the Qwizdom SRS to the present lessons and deliver question sets focused on parts of a plant, plant growth, and seeds. Click on the link to get your activities: Houseplant Appreciation Day activities
If you are already a Qwizdom Connect user, make sure you register for free lessons. Go to register.qwizdom.com to register for free online content and get a 30-day trial of ReadySet lessons which are aligned to most state standards including the National Common Core Standards for English Language Arts and Mathematics.
Explore and experience Qwizdom Connect today, starting with your free lessons for National Houseplant Appreciation Day. Go to www.qwizdom.com/education
Categories: Audience Response
Tags: free lesson , science lessons , student response system , student engagement , active learning , student clickers