Lessons to Support African American History Month
February 12, 2020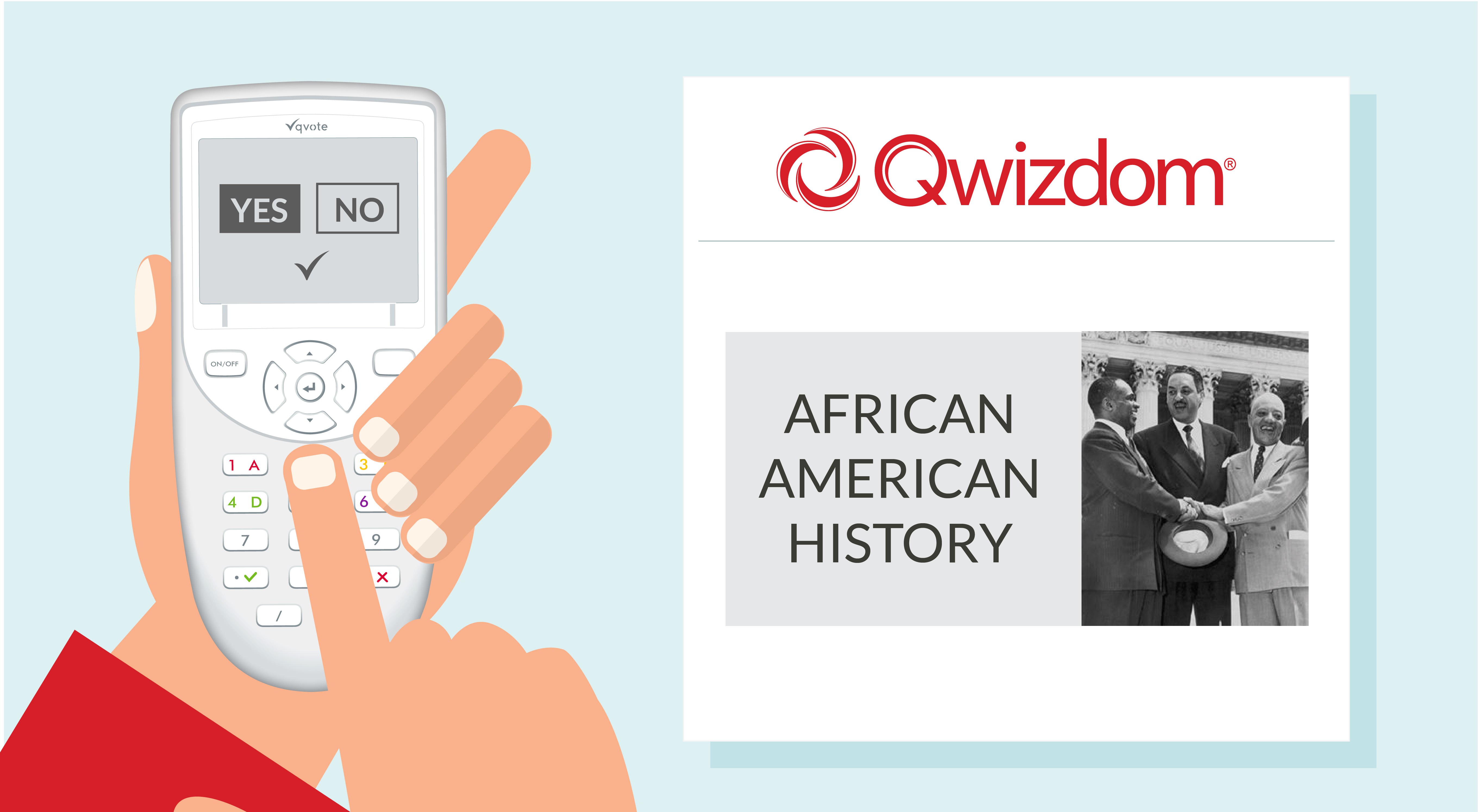 February is designated as African American History Month, a time to recognize and pay tribute to the African Americans who have made positive and profound impacts on American history. This month can also be used to focus on the achievements and contributions of the many activists, artists, authors, educators, musicians, poets, scientists, and writers who not only overcame challenges, but showed that challenges only made for stronger impacts and outcomes for all people.

Qwizdom is providing FREE learning packages to support your teaching goals for African American History month. Use the Qwizdom SRS to present lessons and deliver questions focused on the accomplishments of some famous African Americans and periods of time that reflect the powerful African American experience. The package is separated into lessons for K-5 and grades 6 and up, but any lesson can be modified to use for all learners. Click on the links to get your activities:
If you are already a Qwizdom Connect user, make sure you register for free lessons. Go to register.qwizdom.com to register for free online content and get a 30-day trial of ReadySet lessons which are aligned to most state standards including the National Common Core Standards for English Language Arts and Mathematics.
Explore and experience Qwizdom Connect today, starting with your free lessons for African American History Month. Go to www.qwizdom.com/education
Categories: Audience Response
Tags: African American History Month , African American History , Black History Month , free lessons , Martin Luther King Jr , Rosa Parks , Maya Angelou , Thurgood Marshall , American history , social studies , student clickers , student response , student response system , student engagement , active learning , active participation , clickers