February 21, 2019
"Alright, Everyone! I'm going to pause the video and ask you a question."
Our children are responding to a variety of instructional methods to access learning, including interactive games, annotation tools for touch displays, and concept and topic-specific videos. Not too long ago, assessing what students were learning from videos meant pausing the DVD (or VHS…telling on ourselves, here) and asking a question or two. But, with Ximbus, questions can be added directly to a video and as students watch, they can answer the questions – no pausing! Questions can be added to images, PDFs, slide presentations, and worksheets as well. Watch this video to learn more: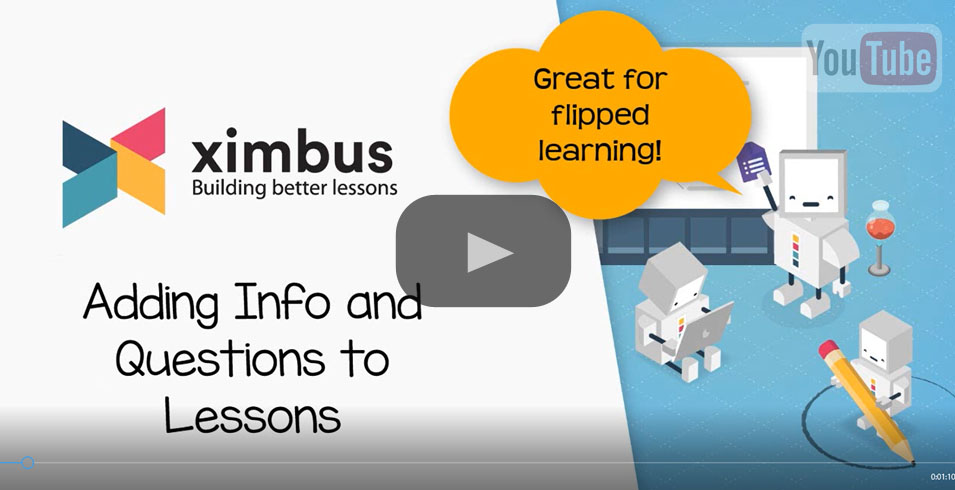 Any of your Google Drive files can used in Ximbus and turned into interactive lessons, complete with questions, information, and audio recordings. Just what you need to keep your students engaged and involved, even from home! Try Ximbus for free!
Categories:
Tags: annotation tools , flipped learning , collaboration , student engagement