Resolution #1 – Know Your Audience
January 11, 2019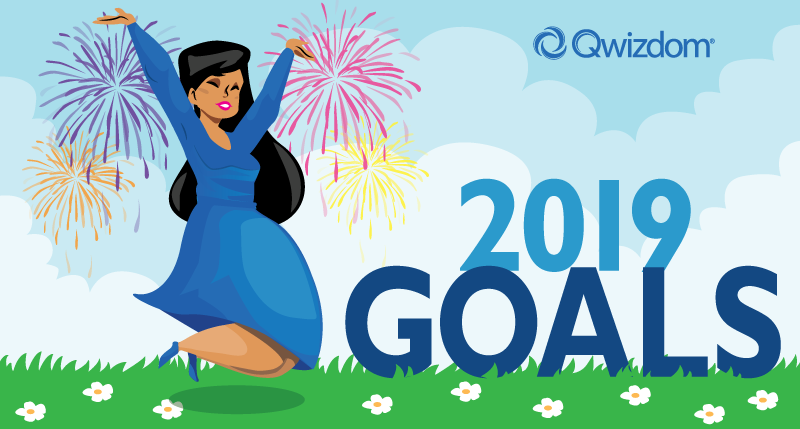 I'm starting the new year working with my former colleagues, and to be honest, it feels like coming home! I am excited to start fresh, motivated by the opportunities to work on new projects, collaborate on innovative ideas, and explore incredible technology tools. That being said, I also have to conduct training. First resolution of the year – know my audience!

Why?
Training can be hit or miss. Your audience can be alert, focused, motivated, and smiling. Or they can be tired, indifferent, preoccupied, and snoring. Nothing is more disconcerting than having everyone looking down at something (i.e. cellphone) while you're in front of them trying to share good, meaningful, took-you-eight-hours-to-put-together information. So, my goal is to not only know who I'm training (obvious need) but get to know them. This may mean – yes, I'm going to say it -- ice breakers, around-the-room introductions, and maybe a few games. I want my audience to stay open and involved in the training. I want them to really dig into the technology that I'm sharing with them, recognizing and understanding how it can mean the difference in how their programs succeed. I want them to say, "I learned something!"
It just so happens that my work revolves around technology and audience response systems. PERFECT! I can model the system and its features, its benefits, and ease-of-use. I will start with an ice breaker, followed by a game for introductions, and play a game or two in the training session. BOOM!
My Plan
Icebreaker – "Would You Rather…?"
This can get some laughs going which will create a relaxed atmosphere before we delve into the contents of the training. I can pose a few light-hearted questions like, "Would you rather eat strained peas or strained carrots?" or "Would you rather be stuck in an elevator with Big Bird or with Kermit?" (Ok, I'll work on these!) The audience use their devices (clickers, remotes, response app) to answer. I can post results using Survey Bar and we can all giggle at the fact that 75% of the room would rather wash laundry than wash dishes.
Use the random pick feature for Actionpoint to call on participants. Each participant will share two facts about themselves, starting with "I am…" (facts, not opinions, like 'I am king of the world.'). Of course, I'll start – "I am a former classroom teacher and have spent the last dozen years or so writing curriculum" and "I am a native San Diegan who misses regular sunlight."

Game for mid-session (after lunch) and end of session – Fast Track
This is a fun way to help me find out what information is sinking in. I create a slide presentation with about 25 questions. My audience will be divided into teams (can be by table or randomly chosen with Actionpoint) and "race around the track" based on correct responses and speed! At the end of the game, the winning team gets a prize (candy bar, company mug, etc). This game will help me focus on needs of the audience (What are they understanding? having trouble with? want to know more about?) and address those needs later in the training. We can play the game at the end of the session and, together, we can compare outcomes.
Your Turn
I feel good! I decided on a resolution to start off my year, I set a plan of action, and now I can get to the nitty-gritty of developing a foundation for my future training sessions. I'm excited to use an audience response system that allows me to be flexible, keeps me informed about what my audience is gleaning from the presentation, and can help us all have a little fun. If you are in the same situation as I am, tasked with trainings that can be a "hit or miss (aka mess)", try something different! Resolutions, or goals, depend on how well you act on them. Using an audience response system, with all of the perks of data collection and analysis, posing questions in-the-moment to adapt to participant needs, and games to break up the monotony of presenting slide after slide of information can make all the difference in training engagement and improvement. Can you make the leap?
Do you want to know more about how audience response systems can help you meet your professional goals? We will be at the following events:
*TCEA - San Antonio, TX Feb 5-7
*ATD TechKnowledge - West Palm Beach, FL Feb 6-7
*Training Conference - Orlando, FL Feb 25-26
*ILEETA - St Louis, MO March 19-20
*ATD - Washington, DC May 20-22
Categories: Audience Response
Tags: audience response system , audience response events , audience response best practices , audience response , audience response app